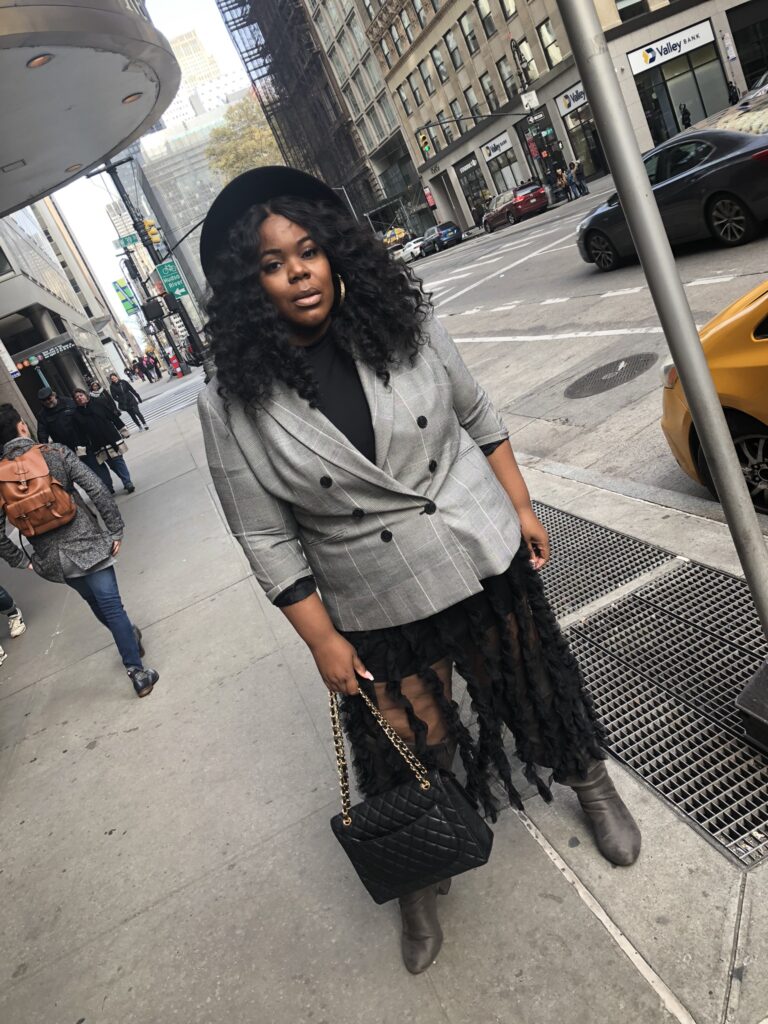 Suit jackets and blazers aren't just for the office – they can bring instant sophistication, cute menswear vibes, and classiness to any look.
The limitless variety of blazers makes this item even more fun to style. From oversized to boyfriend length, to double-breasted and close fit, to tweeds and pinstripes to sequins and silk, there is a suit jacket for everyone.
For a fun + fashionable outfit, I mixed a slightly oversized, classic Nine West blazer with an edgy, sheer skirt and knee-high boots. The look was perfect for brunch, shopping, or an early happy hour.
Other ways to alternative ways to style a similar look include throwing on a pair of colored leather pants, wearing the suit jacket with shorts, or pairing it with oversized culottes.
Don't know what I mean? Look at some examples below and let me know what you think.